Report Bee Teacher app
A mobile App that gives teachers the flexibility to enter marks and record attendance on the go.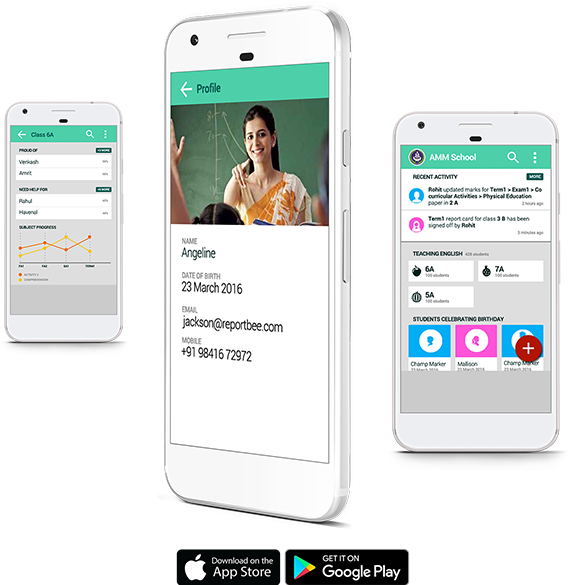 Are you a school staff or parent of a customer school and looking for support?

Please reach us at
Corporate Office Address
47/D3, Gandhi Mandapam Road,
Kotturpuram, Chennai - 600085. India.
Ph: +91 44 4201 8991
Map
Registered Address
32, Arumugam Street,
Kilpauk Garden West Extn.,
Chennai - 600 010. India.
Map